The Rental, the directorial debut of Dave Franco, is a good if somewhat familiar dramatic thriller.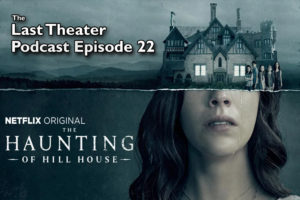 Netflix's new interpretation of Shirley Jackson's The Haunting of Hill House is chilling, heart-wrenching, dramatic, and at times rather scary. Listen to episode 22 of The Last Theater podcast for my take on what worked well, what fell a little flat, and how this new interpretation stacks up to the source material and some of its other adaptations.

Witchboard scared me as a kid, but do its scares hold up over time?