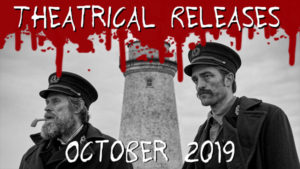 What's coming to theaters, wide and limited, in October 2019!

No Good Deed is a an average thriller that doesn't necessarily fail to deliver what it promises, it's just that its promises aren't very ambitious. It's a mediocre movie that could have used the talent of its stars to make it better than it turned out to be.

Willow Creek is slow building found footage horror movie with nice scares and likable characters. But does it provide anything fresh or unique in a genre where originality seems to be exhausted?